I am a member of a global movement called Equity at Work Social Room whose members are coming together to explore ways to share principles, ideas, research and stories around a future of work where every person can thrive.
It is a richly diverse group of people, including not just the experts but also the non-usual suspects.
We have been asking questions like what does Equity at Work mean and what are the areas to focus on putting things right, so that everyone can flourish? For me, one area is liberating every person to thrive above the Talent Poverty Line. Currently, only one in five people get to work in jobs, teams and organisations where they are using their signature talents every day. This 20% of the workforce experience Talent Equity and they and their organisations are thriving as a result.
Like everyone else, the members of our Equity at Work Group are struggling to adapt to the reality of COVID-19, in particular how do we set up to work remotely from home in ways that ensure both what I call well-being and well-doing as individuals and teams?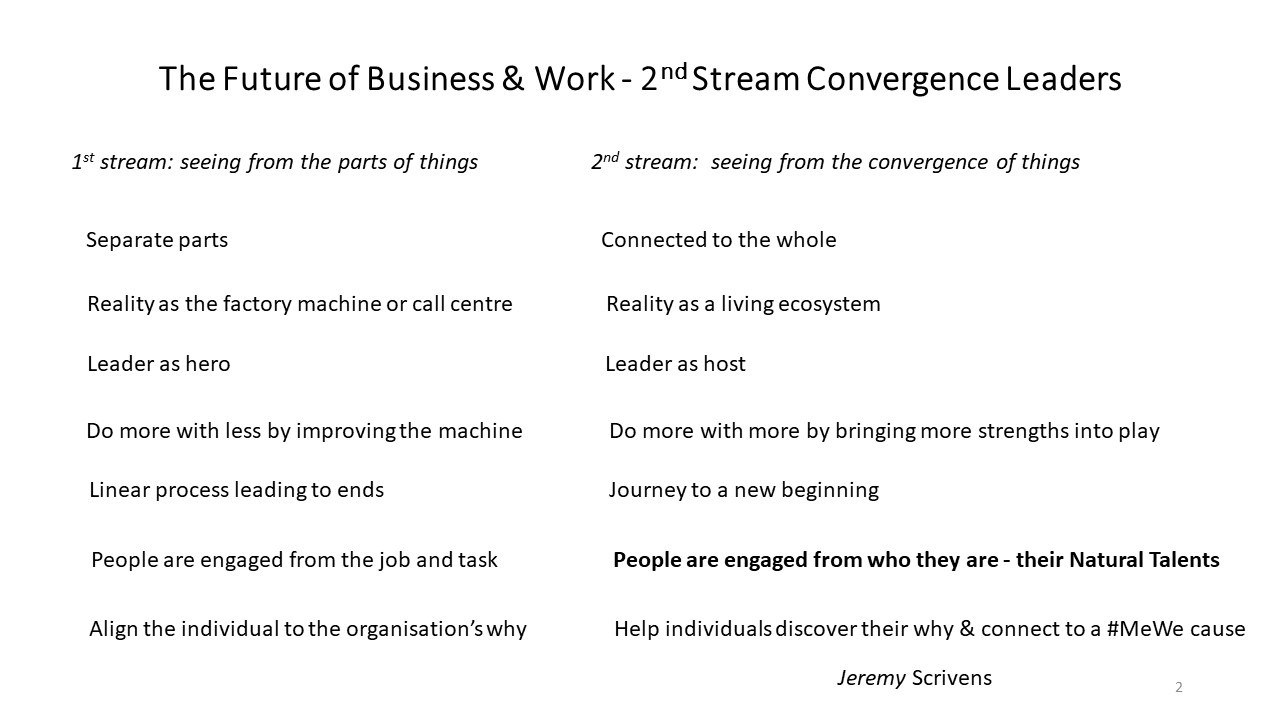 How "Spooks" Leader Paula changed the conversation from surviving COVID-19 to re-imagining work